Information Security Handbook by Darren Death
 What you will learn:
Develop your own information security framework

Build your incident response mechanism

Discover cloud security considerations

Get to know the system development life cycle

Get your security operation center up and running

Know the various security testing types

Balance security as per your business needs

Implement information security best practices
---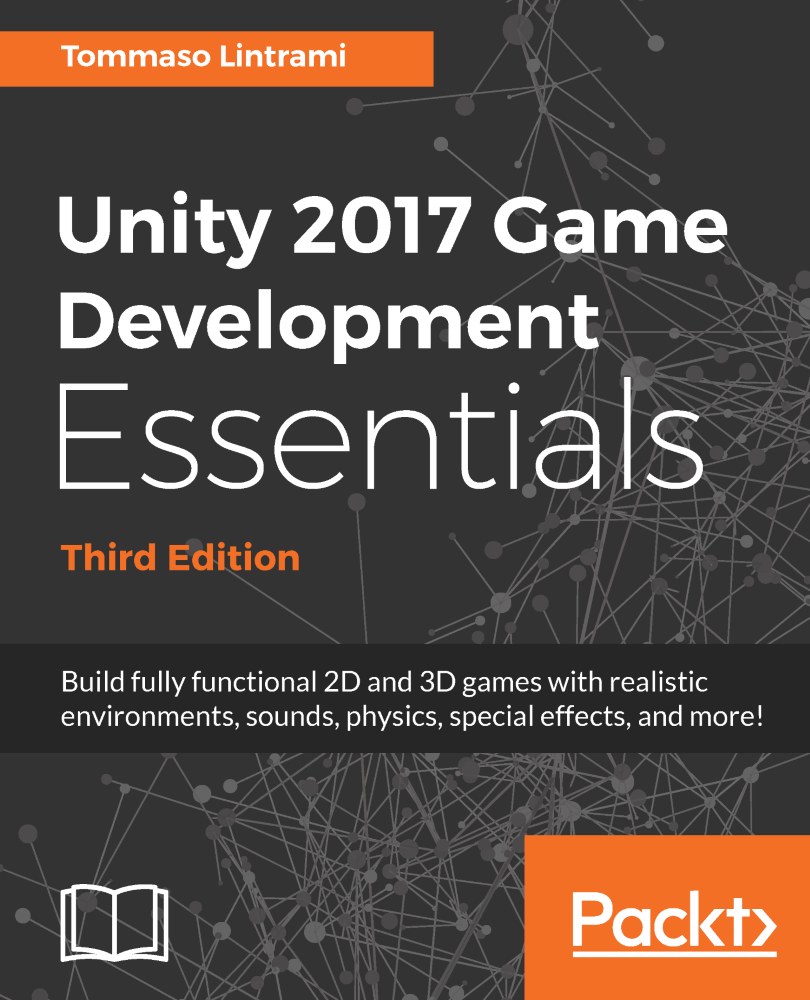 Unity 2017 Game Development Essentials – Third Edition by Tommaso Lintrami
 What you will learn:
Script games using C#

Build your very first 2D and 3D games

Work through the key concepts in game development such as animations, physics, and scripting

Test and optimize your games to attain great performance
---
FreeSWITCH 1.6 Cookbook  by Anthony Minessale II, Michael S Collins, Giovanni Maruzzelli
 What you will learn:
Configure users and phones as well as connections to VoIP providers

Control FreeSWITCH remotely with the powerful event socket interface

Route inbound and outbound calls

Insert CDRs into a database

Enable text-to-speech in your voice applications

Set up SSL certificates and release services to WebRTC

Write JavaScript WebRTC clients for real time data/video/audio in browsers

Grasp the FreeSWITCH security best practices and Lua application programming knowledge
---
Raspberry Pi Media Center by Sam Nazarko
 What you will learn:
Clear instructions on how to get Raspbmc working on your Raspberry Pi

Learn how to navigate and configure XBMC

Discover how you can control your media center with your smartphone or TV remote

Build your very own media library with film, episode, and album descriptions and artwork

Share your content across multiple media center devices

Utilize PVR for viewing live TV and recording
---
OpenCV 2 Computer Vision Application Programming Cookbook by Robert Laganiere
 What you will learn:
Create advanced computer vision applications using sound object-oriented programming practices

Iterate over an image to process each of its pixels

Enhance an image or interesting parts of an image using histograms

Use mathematical morphology to process binary images and to segment images into homogenous regions

Filter images by modifying their frequency content

Detect the lines, contours, and objects contained in an image

Apply different interest point operators in order to characterize an image content

Exploit the image geometry in order to match different views of a pictured scene

Calibrate the camera from different image observations

Reconstruct selected image elements in 3D
---
Learning IPython for Interactive Computing and Data Visualization – Second Edition by Cyrille Rosant
What you will learn:
Install Anaconda and code in Python in the Jupyter Notebook

Load and explore datasets interactively

Perform complex data manipulations effectively with pandas

Create engaging data visualizations with matplotlib and seaborn

Simulate mathematical models with NumPy

Visualize and process images interactively in the Jupyter Notebook with scikit-image

Accelerate your code with Numba, Cython, and IPython.parallel

Extend the Notebook interface with HTML, JavaScript, and D3
---
Learning ECMAScript 6 by Narayan Prusty
What you will learn:
Learn the new syntax of ECMAScript 6

Use the new prototype-based features introduced by ES6

Execute ES6 in a non-supported ES6 environment

Learn how to write asynchronous code using promises – it makes your code more efficient and easier to maintain

Find out how to use iterators, iterables, and generators

Explore object-oriented programming and create objects using classes

Build proxies using the ES6 proxy API and understand its uses

Learn how to create JavaScript libraries using ECMAScript 6 modules
---
Kanban in 30 Days by Tomas Bjorkholm, Jannika Bjorkholm
What you will learn:
Designed as a 30 day action plan, this book will help you understand and implement Kanban – and start seeing results – in a month. Experience the full results of this vital Agile methodology – fast.
---
Getting Started With Powershell by Michael Shepard
What you will learn:
Getting Started with PowerShell is designed to help you get up and running with PowerShell, taking you from the basics of installation, to writing scripts and web server automation. This book, as an introduction to the central topics of PowerShell, covers finding and understanding PowerShell commands and packaging code for reusability, right through to a practical example of automating IIS. It also includes topics such as installation and setup, creating scripts, automating tasks, and using Powershell to access data stores, registry, and file systems.
---
Drupal 7 Views Cookbook by J. Ayen Green
What you will learn:
Learn how to make the most out of Views in Drupal 7 or 8. Get over the learning curve and reap the benefits of the capabilities of the Views module to select and present your Drupal content through step-by-step instructions for quickly developing dozens of useful views with dozens of step by step recipes and handy instructions to the day to day tasks you face!
---
Cassandra High Performance Cookbook by Edward Capriolo
What you will learn:
Interact with Cassandra using the command line interface

Write programs that access data in Cassandra

Configure and tune Cassandra components to enhance performance

Model data to optimize storage and access

Use tunable consistency to optimize data access

Deploy Cassandra in single and multiple data center environments

Monitor the performance of Cassandra

Manage a cluster by joining and removing nodes

Use libraries and third party applications with Cassandra

Integrate Cassandra with Hadoop
---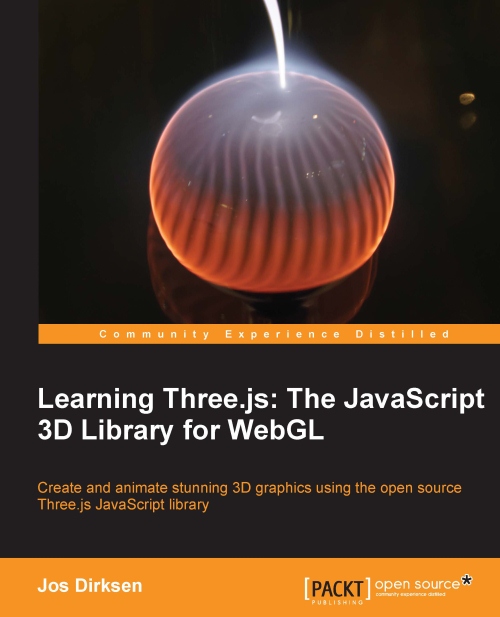 Learning Three.js – The Javascript 3D Library For WebGL  by Jos Dirksen
What you will learn:
Create standard HTML skeleton and render loops for your Three.js projects

Learn how to use the different geometries that are provided by Three.js

Apply realistic lighting and shadows to the 3D objects you have created

Learn how the different types of materials in Three.js work and how they interact with your 3D objects and the rest of the environment

Use the different camera controls provided by Three.js to effortlessly navigate around your 3D scene

Work with a particle system to create snow, rain, and galaxy-like effects

Import and animate models from external formats such as OBJ, STL, Collada, and much more

Create and run animations using either morph targets or bones animations

Use advanced textures on materials to create realistic looking 3D objects using bump maps, normal maps, specular maps, and light maps

Change the output of Three.js rendered using one of its post processing options

Interact directly with WebGL by creating custom vertex and fragment shaders

Apply physics to your 3D objects using the Physijs JavaScript library
---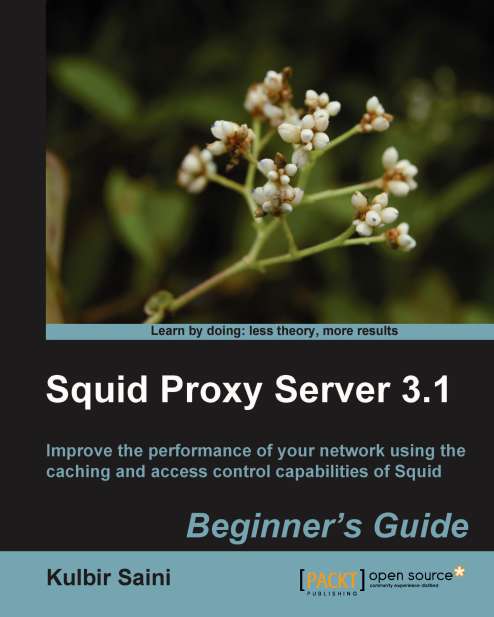 Squid Proxy Server 3.1: Beginner's Guide by Kulbir Saini
What you will learn:
Discover which configuration option would best suit your network

Gain better control over Squid with command-line options that help you to debug Squid

Devise an Access Control List (ACL) to decide which users are granted access to different ports

Understand logfiles and log format and how to customize them to suit your needs

Learn about Squid's Cache Manager web interface so that you can monitor your traffic in real time to prevent any problems before they happen

Implement a cache hierarchy to use in a large network

Use Squid in Accelerator Mode to quickly boost the performance of a very slow website

Write your own URL rewriters to customize the behavior of Squid

Learn how to troubleshoot Squid
---
Arduino Development Cookbook by Cornel Amariei
What you will learn:
Read data from sensors and take action based on the environment

Use the Arduino to turn on lights, write to screens, or play light shows

Manipulate motors and other actuators to control the movement of different objects

Set up electronic circuits on a breadboard to interact with the Arduino

Explore hacks to push your project to the next level

Make your projects wireless and make them communicate with the computer
---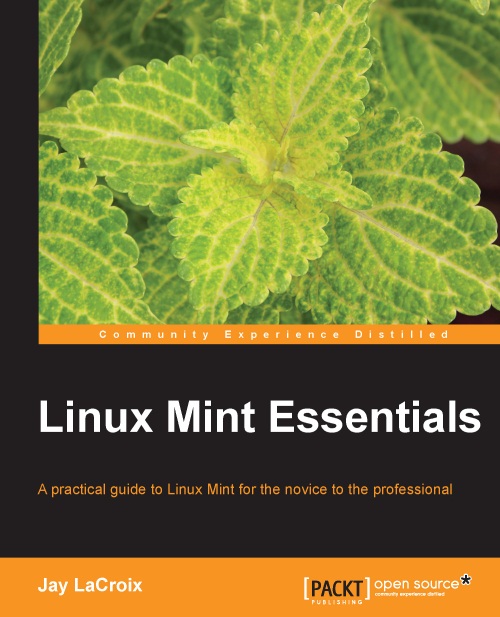 Linux Mint Essentials by Jay LaCroix
What you will learn:
Linux Mint is a Linux distribution aimed at making things easy when it comes to working with Linux. And that can only be a good thing if you're trying to reduce complexity from your programming life in 2018.
---
Android Security Cookbook  by Keith Makan, Scott Alexander-Bown
What you will learn:
Set up the Android development tools and frameworks

Engage in Application security concepts

Use the Drozer Android Security Assessment Framework

Customize and develop your own plugins for the Drozer Framework

Exploit, enumerate, and analyze common application level exploits

Protect applications from common vulnerabilities and exploits

Reverse-engineer applications for common code level vulnerabilities

Secure application networking, SSL/TLS

Encryption to protect application data
---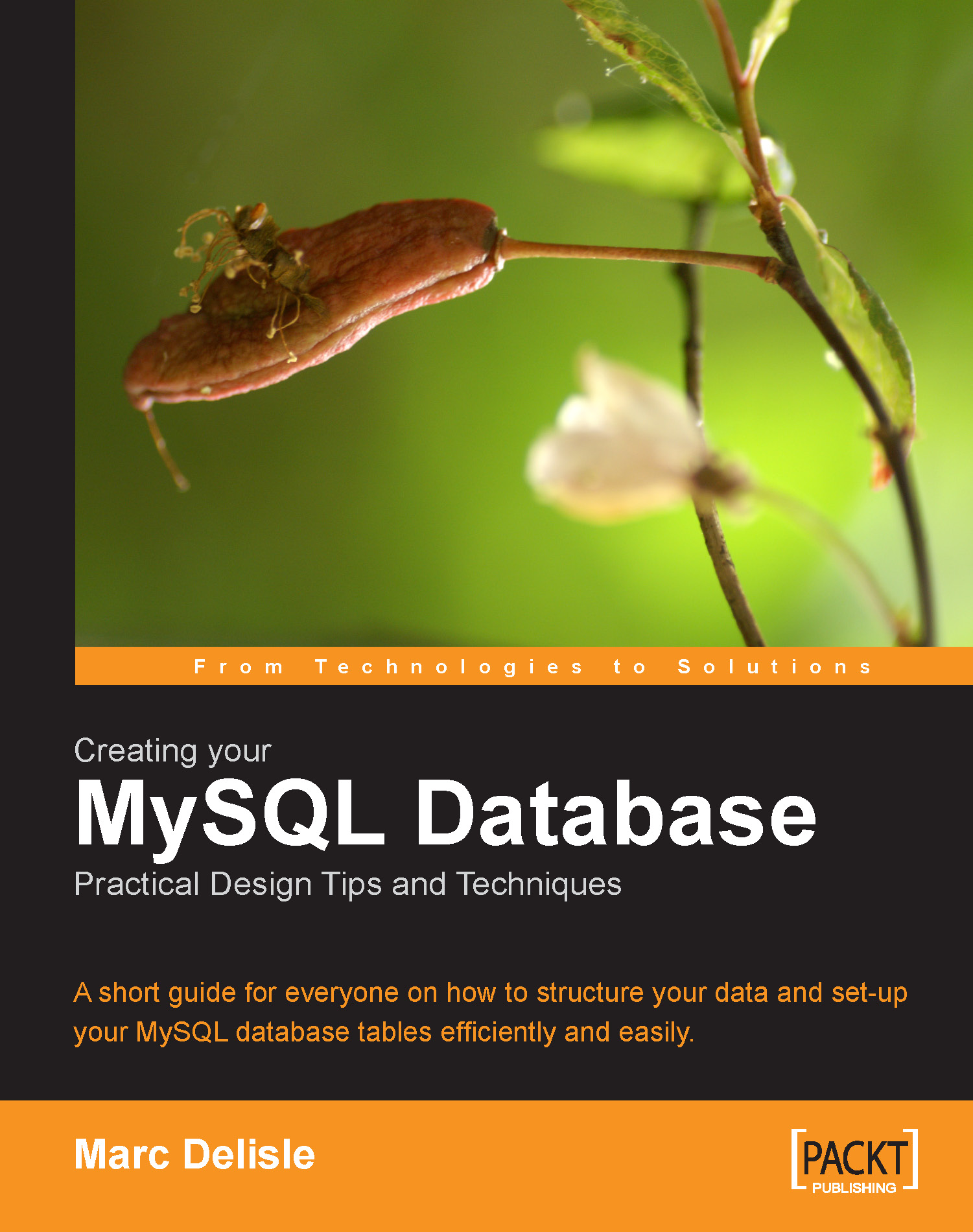 Creating your MySQL Database by Marc Delisle
What you will learn:
Asking users the right questions to collect relevant data for the system you are building

Detecting bad structures

Sound data-naming techniques, for both table and column names

Modeling data with future growth in mind

Implementing security policies with data privileges and views

Tuning the structure for performance Producing system documentation (data dictionary, relational schema)

Testing the model with appropriate SQL queries
---
R Deep Learning Essentials by Dr Joshua F. Wiley
What you will learn:
Set up the R package H2O to train deep learning models

Understand the core concepts behind deep learning models

Use Autoencoders to identify anomalous data or outliers

Predict or classify data automatically using deep neural networks

Build generalizable models using regularization to avoid overfitting the training data
---
Mastering Selenium WebDriver by Mark Collin
What you will learn:
Provide fast, useful feedback with sensible errors and screenshots

Create extensible, well-composed page objects

Gain an in-depth understanding of implicit and explicit waits, and how you should use them

Leverage the full power of the Actions API

Explore the full potential of the JavascriptExecutor

Extend Selenium's capabilities by integrating other applications

Learn how to plug third-party products into Selenium, and where it is appropriate to do so
---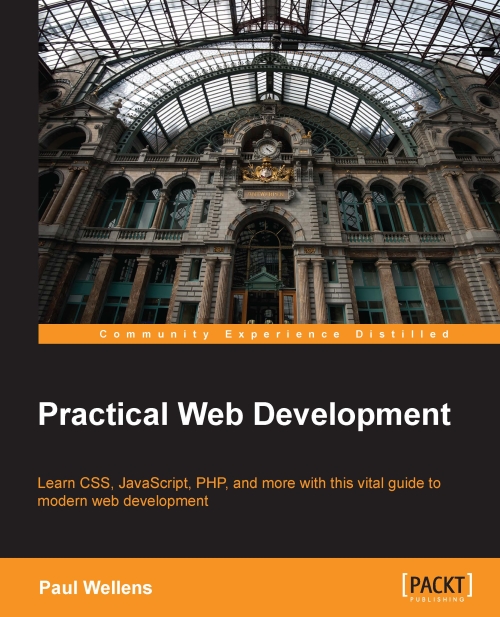 Practical Web Development by Paul Wellens
What you will learn:
Find out how HTML lays the foundation of web development

Learn the fundamentals of web design using CSS

Harness JavaScript to bring websites to life

Use PHP and MySQL to dynamically generate HTML on the server

Learn how to write compact code with jQuery

Create efficient single page applications with AJAX

Discover JSON for a powerful data exchange between client and server

Design Mobile first, responsive pages that look great on mobiles, tablets, and desktops

Create and migrate powerful and scalable web applications with Node.js
---
Learning OpenCV 3 Computer Vision with Python – Second Edition by Joe Minichino, Joseph Howse
What you will learn:
Install and familiarize yourself with OpenCV 3's Python API

Grasp the basics of image processing and video analysis

Identify and recognize objects in images and videos

Detect and recognize faces using OpenCV

Train and use your own object classifiers

Learn about machine learning concepts in a computer vision context

Work with artificial neural networks using OpenCV

Develop your own computer vision real-life application
---
Learning Java by Building Android Games by John Horton
What you will learn:
Set up an efficient, professional game development environment in Android Studio

Build your very own Android UI using easy to-use tools in Android Studio

Add real-time interaction with Java threads and implement locking/handling screen rotation, pixel graphics, clicks, animation, sound FX, and many other features in your games

Explore object-oriented programming (OOP) and design scalable, reliable, and well-written Java games or apps on almost any Android device

Build and deploy a graphical pong-style game using advanced OOP concepts

Explore APIs and implement advanced features such as online leaderboards and achievements using Google game services

Make your game compelling to be the next big hit on Google Play market with a content update strategy and in-game marketing
---
Angular 5 Companion Guide by John Niedzwiecki II
What you will learn:
Get up to date with the new features introduced in Angular 5

Keep up with the latest updates and benefits from TypeScript 2.x

Make your life easier by knowing how to migrate your Angular code to the latest version

Explore how Angular Universal helps developers perform server-side rendering

Learn about Service workers and how they help in building progressive web applications

Take a look into the future at what to expect from Angular 6

Explore the performance improvement made to the Angular Ecosystem
---
Microsoft SharePoint 2010 Development with Visual Studio 2010 Expert Cookbook by Balaji Kithiganahalli
What you will learn:
Microsoft SharePoint 2010 is the best-in-class platform for content management and collaboration. With the combined capabilities of Sharepoint and Visual Studio, developers have an end-to-end business solutions development IDE. To leverage this powerful combination of tools it is necessary to understand the different building blocks and with this book by your side you will discover the necessary concepts and best practices to develop complex business solutions and take them further!
---
IBM InfoSphere Replication Server and Data Event Publisher by Pav Kumar-Chaterjee
What you will learn:
Use Q replication to feed a data warehouse and explore the way it interacts with the DB2 High Availability Disaster Recovery (HADR) function

Master the main phases of the DB2 database layer, the WebSphere MQ layer, and the Q replication layer, which make up a Q replication solution

Create and configure the control tables required by Q replication, and quickly examine how the Q replication components communicate from a DB2 perspective

Set up a Q replication and Event Publishing environment

Administer a Q replication and Event Publishing environment

Troubleshoot an existing Q replication and Event Publishing environment

Implement 13 Q replication scenarios, ranging from the unidirectional replication to peer-to-peer, with step-by-step instructions
---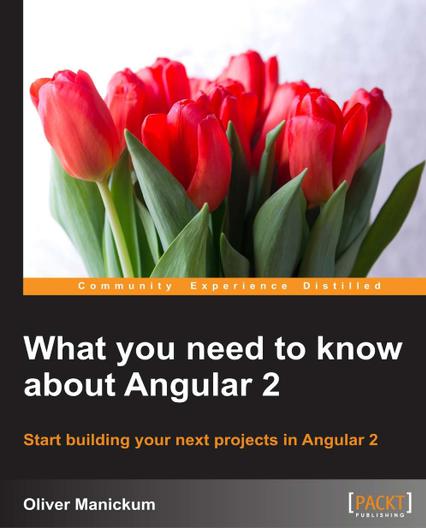 What you need to know about Angular 2 by Oliver Manickum
What you will learn:
Download and set up Angular 2 to get started developing immediately

Get to grips with Directives, Components, Templates, and more

Install Node, npm, and more to make your apps better than ever

Understand what is needed to build your very own Angular app
---
What you need to know about Unity 5 by Francesco Sapio 
What you will learn:
Explore Unity's interface and see what it offers

Discover how to place, manipulate, and shape objects

Build custom terrain, lighting, and more

Implement physics and effects to give your game life

Add animations and scripts in no time at all

Build the foundation for your first ever Unity title
---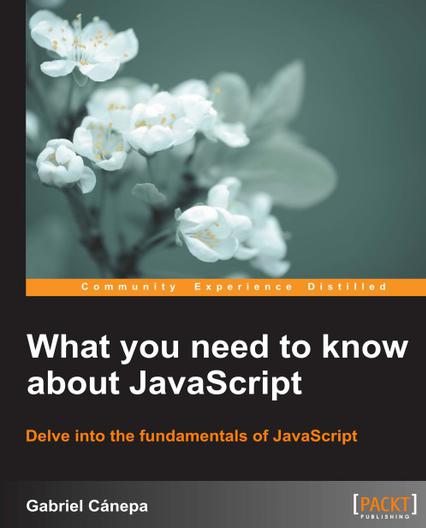 What you need to know about JavaScript by Gabriel Canepa
What you will learn:
Learn to write JavaScript code from scratch

Understand the syntax and parts that make up every JS app in existence

Build your first ever complete JS application

Discover how to test your apps for bugs and more

Broaden your horizons and get the perfect starting platform to JS development
---
Mastering Python by Rick van Hattem
What you will learn:
Create a virtualenv and start a new project

Understand how and when to use the functional programming paradigm

Get familiar with the different ways the decorators can be written in

Understand the power of generators and coroutines without digressing into lambda calculus

Create metaclasses and how it makes working with Python far easier
---
Getting Started With Tensorflow by Giancarlo Zaccone
What you will learn:
Start off by understanding the fundamentals of Go, followed by a detailed description of the Go data types, program structures and Maps

Learn how to use Go concurrency idioms to avoid pitfalls and create programs that are exact in expected behavior

Get to grips with the tools and libraries that are available in Go for writing and exercising tests, benchmarking, and code coverage

Install and adopt TensorFlow in your Python environment to solve mathematical problems, get to know basic machine and deep learning concepts
---
Learning Go Programming by Vladimir Vivien
What you will learn:
Start off by understanding the fundamentals of Go, followed by a detailed description of the Go data types, program structures and Maps

Learn how to use Go concurrency idioms to avoid pitfalls and create programs that are exact in expected behavior

Get to grips with the tools and libraries that are available in Go for writing and exercising tests, benchmarking, and code coverage
---
Advanced Machine Learning With Python by John Hearty
What you will learn:
Push your Python algorithms to maximum potential

Clear examples and detailed code samples demonstrate deep learning techniques, semi-supervised learning with real world applications

Learn  most relevant and powerful machine learning techniques

Clear descriptions of how techniques work and detailed code examples demonstrate deep learning techniques, semi-supervised learning and more, in real world applications
---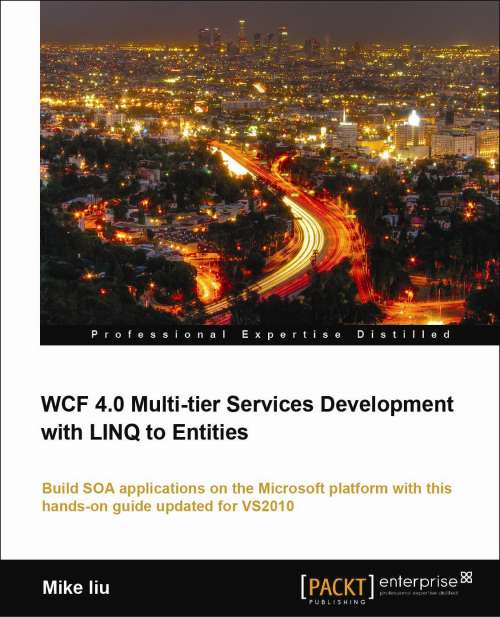 WCF 4.0 Multi-tier Services Development with LINQ to Entities by Mike Liu
What you will learn:
Learn both WCF – Microsoft model for building services and LINQ to Entities – Microsoft ORM for accessing underlying data storage

Not jus theory but also sound real-world experience
---
SQL Server Integration Services Using Visual Studio 2005 by Jayaram Krishnaswamy
What you will learn:
Understand the Visual Studio 2005's IDE as related to SSIS

Work with single and multiple tasks; working with more than 20 different tasks.

Connect to Microsoft Access, Flat Files, Excel Spread Sheets and third party vendor product

Link data source and data destination to a task

Send emails and ftp files

Transform data from a source going to a destination

Use the scripting support that the IDE provides

Monitor the data as it is being transported also new in SQL 2005 Server

Learn tasks such as web service and XML, which are new in SQL Server 2005

Understand how to use and handle events  
---
Asterisk Gateway Interface Programming by Nir Simionovich
What you will learn:
Learn proper AGI development practices with the help of this guide

With clear and concise examples discover the complete project cycle for developing an Asterisk-based service or application
---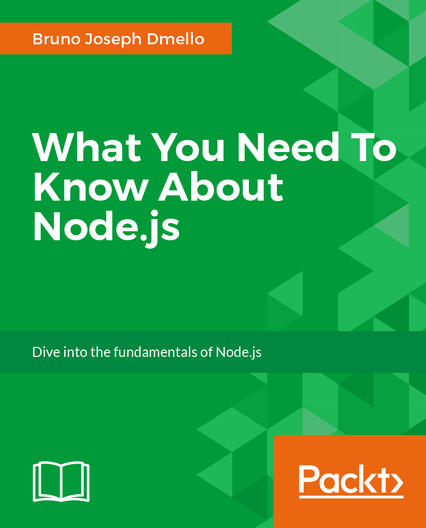 What You Need To Know About Node.js by Bruno Joseph Dmello
What you will learn:
Get to know the core concepts of Node.js in a minimal amount of time

Get syntactical and semantical knowledge of Node.js

Explore implementation with frameworks and find out how the Node community works

Study the Node ecosystem and get to grips with the important references you need to know
---
What You Need to Know about Machine Learning by Gabriela A. Canepa
What you will learn:
Discover the various forms Machine Learning, and take that which will benefit you the most

Pick up the Python tools you need to know: from pandas to scikit-learn

Learn the relationship between machine learning and big data

Understand and identify potential real-world scenarios where machine learning can be applied

Lay the foundations to get started in the wide world of machine learning
---
What you need to know about Python by Pierluigi Riti
What you will learn:
Discover the state of Python in 2017 and what it means for you

Begin learning about the basics and unique features of Python

Take on the world of cloud and web development with Django

Let Jupyter handle your data visualization

Get an introduction to the world of DevOps
---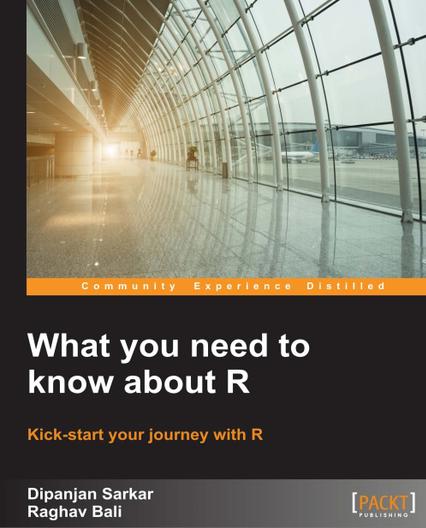 What You Need to Know about R by Dipanjan Sarkar, Raghav Bali
What you will learn:
Master the major R development practices and core features

Dive into statistical analysis of data in order to solve your problems

Understand the workings of both RStudio and R Shiny

Get an overview of Math and Model building, plotting, and data processing
---
What You Need to Know about Docker by Scott Gallagher
What you will learn:
Get hands-on straightaway by using existing Docker containers from the Docker Hub

Learn how to use the Docker CLI and start integrating Docker with your own projects

Build the functionality you want by creating your own container right from scratch

Configure containers to your needs and learn to delete them after use
---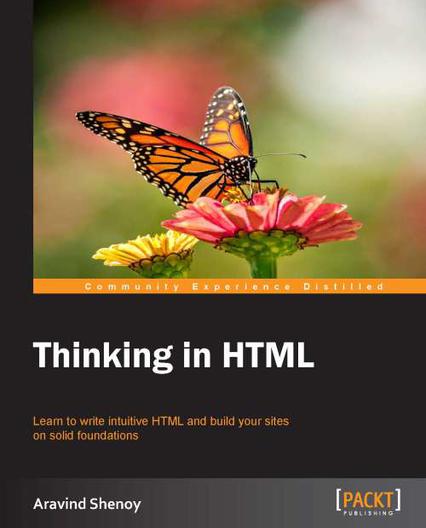 Thinking in HTML by Aravind Shenoy
What you will learn:
Explore the structure of HTML and find out how tags and elements structure a web page

Format your web pages and learn how to include links and incorporate images

Collect user input by creating forms for your web page

Discover and explore the future of HTML today with HTML5
---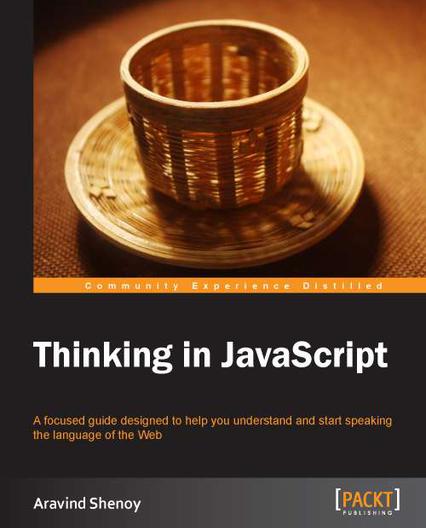 Thinking in JavaScript by Aravind Shenoy
What you will learn:
Find out how JavaScript is applied to a web page and interacts with HTML

Learn the JavaScript syntax and follow code examples to put JavaScript to work

Explore JavaScript's in-built functions and find out how to create your own

Discover modern, responsive web design with JQuery
---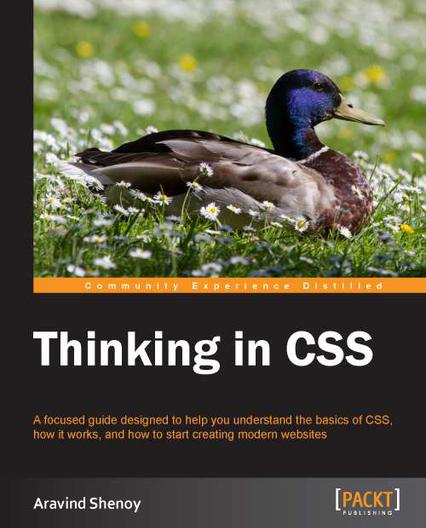 Thinking in CSS  by Aravind Shenoy
What you will learn:
Incorporate CSS into HTML using internal and inline styles, external  stylesheets and the import command

Explore the structure of CSS and learn how to use selectors  to locate elements to restyle your webpage

Find out how to manipulate a range of web page elements using CSS to create the page you want

Follow the code examples and see how CSS interacts with web pages you see every day
---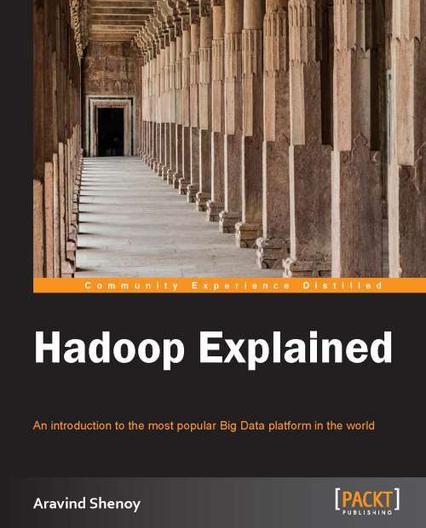 Hadoop Explained by Aravind Shenoy
What you will learn:
Find out how Hadoop has changed with the data landscape, as organizations around the world have come to rely upon its speed and dynamism

Learn how MapReduce organizes and processes large sets of data and how this informs Hadoop

Discover the advantages of Hadoop – from scalability to security, see how Hadoop handles huge amounts of data with care

Identify the components that are central to how Hadoop functions
---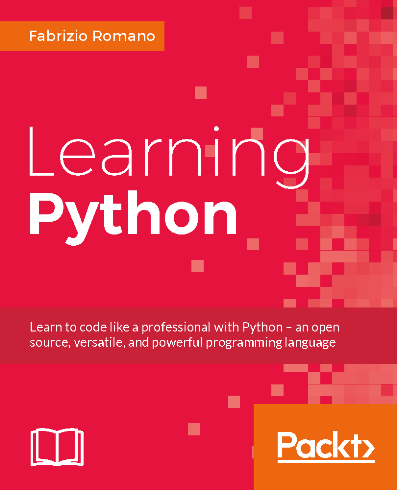 Learning Python by Fabrizio Romano
What you will learn:
Get Python up and running on Windows, Mac, and Linux in no time

Grasp the fundamental concepts of coding, along with the basics of data structures and control flow.

Write elegant, reusable, and efficient code in any situation

Understand when to use the functional or the object oriented programming approach

Create bulletproof, reliable software by writing tests to support your code

Explore examples of GUIs, scripting, data science and web applications

Learn to be independent, capable of fetching any resource you need, as well as dig deeper
---
AngularJS Essentials by Rodrigo Branas
What you will learn:
Create reusable components with directives

Explore filters to manipulate and transform data

Discover more about the two-way data binding mechanism

Easily validate data from the user's form

Create services in order to keep the business logic under control

Understand and explore the dependency injection feature

Follow the best practices of the framework to organize and modularize your application

Automate your project's workflow and learn everything you need to know about unit testing with AngularJS
---
Microsoft Dynamics AX 2012 R2 Services by Klaas Deforche
What you will learn:
Use the AIF Document Service Wizard

Create custom services in X++

Configure enhanced integration ports

Deploy services using a variety of protocols

Consume your services in .NET

Consume external web services in X++

Use the SysOperation framework to create batch processes

Set up tracing and debugging
---
Microsoft Dynamics AX 2012 Services by Klaas Deforche
What you will learn:
Processing business logic synchronously and asynchronously

Using the AIF Document Service Wizard

Creating custom services in X++

Configuring enhanced integration ports

Deploying services using a variety of protocols

Consuming your services in .NET

Using system services in your applications

Using the SysOperation framework to create batch processes
---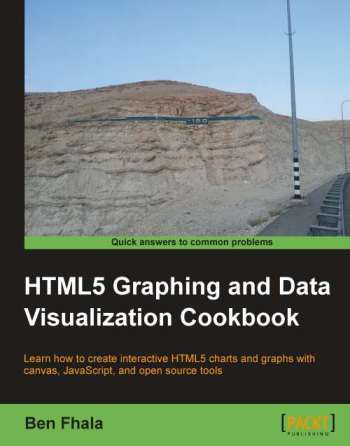 HTML5 Graphing and Data Visualization Cookbook by Ben Fhala
What you will learn:
Creating graphics in Canvas 2D and draw complex shapes

Building most of the common charts through step-by-step recipes

Adding interactivity to canvas elements and create your own JavaScript animation engine

Discovering many fantastic charting solutions and learn how to deal with their capabilities and how to change them as well

Learning how to work with Google maps, Google Charts, and Google Docs API

Integrating your data into live data, XML driven data, objects, and strings
---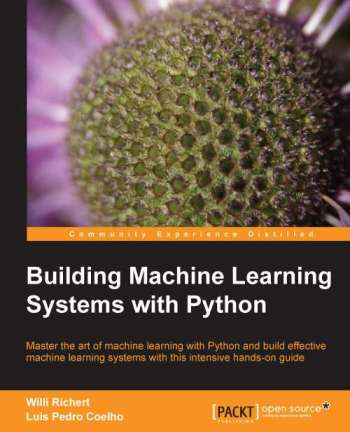 Building Machine Learning Systems with Python by Willi Richert & Luis Pedro Coelho
What you will learn:
Build a classification system that can be applied to text, images, or sounds

Use scikit-learn, a Python open-source library for machine learning

Explore the mahotas library for image processing and computer vision

Build a topic model of the whole of Wikipedia

Get to grips with recommendations using the basket analysis

Use the Jug package for data analysis

Employ Amazon Web Services to run analyses on the cloud

Recommend products to users based on past purchases
---
Practical Data Analysis by Hector Cuesta
What you will learn:
Work with data to get meaningful results from your data analysis projects

Visualize your data to find trends and correlations

Build your own image similarity search engine

Learn how to forecast numerical values from time series data

Create an interactive visualization for your social media graph

Explore the MapReduce framework in MongoDB

Create interactive simulations with D3js
---
Raspberry Pi Cookbook for Python Programmers by Tim Cox
What you will learn:
Set up and run Raspberry Pi for the first time

Develop desktop applications, and handle images and process files with ease

Make use of graphics and user control to develop your own exciting games

Create 3D worlds by using the Raspberry Pi's powerful GPU

Discover how to create your own electronic circuits to interact with the Raspberry Pi

Use the Raspberry Pi Camera to create animations and timelapses

Design and build your own Raspberry Pi controlled robots

Take control of the real world and interface with physical hardware, combining hardware and software for your own needs
---
C Programming for Arduino by Julien Bayle
What you will learn:
Understand what an Arduino board is

Sense the world through a variety of digital inputs

Feel the world with analog sensors

Design a visual output feedback system

Use Max6 and Processing with Arduino

Connect your Arduino to wired and wireless networks

Add GPS localisation modules to your Arduino
---
Instant MongoDB by Amol Nayak
What you will learn:
Install and start MongoDB in no time

Import data into the database

Discover various query operators that can be put to use to write powerful queries

Insert, update, and delete data in the collections

Discover schema design concepts and basic query level performance tuning

Use the aggregation framework to perform aggregation operations

Utilize MapReduce support in Mongo
---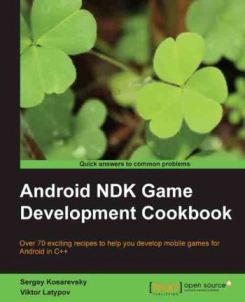 Android NDK Game Development Cookbook by Sergey Kosarevsky & Viktor Latypov
What you will learn:
Port popular C++ libraries to Android

Write portable multithreaded code

Play audio with OpenAL

Implement gesture recognition

Render text with FreeType

Use OpenGL ES to port and abstract APIs from the game code to develop games on a desktop PC

Debug mobile applications on your desktop

Access Flickr and Picasa web services from C++

Extract resources from APK archives

Develop Android applications without an IDE
---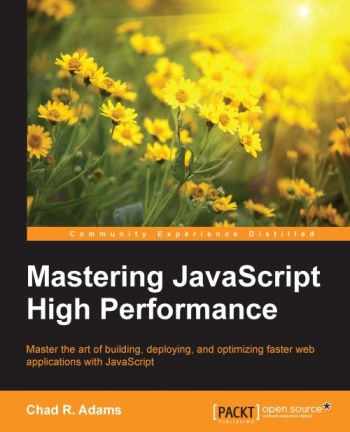 Mastering JavaScript High Performance by Chad R. Adams
What you will learn:
Test existing JavaScript code using JSLint and understand how to better optimize JavaScript code

Create your own build system for JavaScript projects using Node.js and GulpJS

Get to know best performance-focused practices when writing JavaScript code

Use the DOM more efficiently by optimizing JavaScript with CSS3 animations

Learn how to unit test JavaScript code using Jasmine
---
Mastering AWS Development by Uchit Vyas
What you will learn:
Get to grips with the AWS development platform to access, authenticate, and manage the identity of various applications

Create a scalable infrastructure using EC2, EBS, the Elastic load balancer, and auto scaling efficiently as per your web traffic requirements

Manage the whole storage life cycle of AWS using different services such as RDS, S3, and RedShift programmatically

Design and develop a web application, a batch processing system, and their required infrastructures

Understand the importance of APIs at the development phase with AWS and leverage the benefits of REST-based APIs call over AWS services

Explore troubleshooting best practices, security on AWS and disaster recovery plans

Bootstrap AWS EC2 instances with preconfiguration commands to set up the environment and use Chef for automation and deployment
---
Xamarin Cross-Platform Development Cookbook by George Taskos
What you will learn:
Create and customize your cross-platform UI

Understand and explore cross-platform patterns and practices

Use the out-of-the-box services to support third-party libraries

Find out how to get feedback while your application is used by your users

Bind collections to ListView and customize its appearance with custom cells

Create shared data access using a local SQLite database and a REST service

Test and monitor your applications
---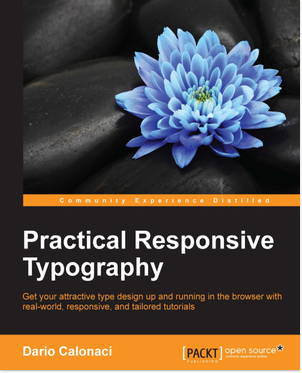 Practical Responsive Typography by Dario Calonaci
What you will learn:
Customize and personalize fonts on a responsive website

Learn how to write CSS3 rules for viewports

Define media queries and write them using CSS3 and HTML5

Implement SASS typography techniques to minimize the CSS output and manage the font variables

Get to grips with dropcaps and learn how to use them effectively on the web
---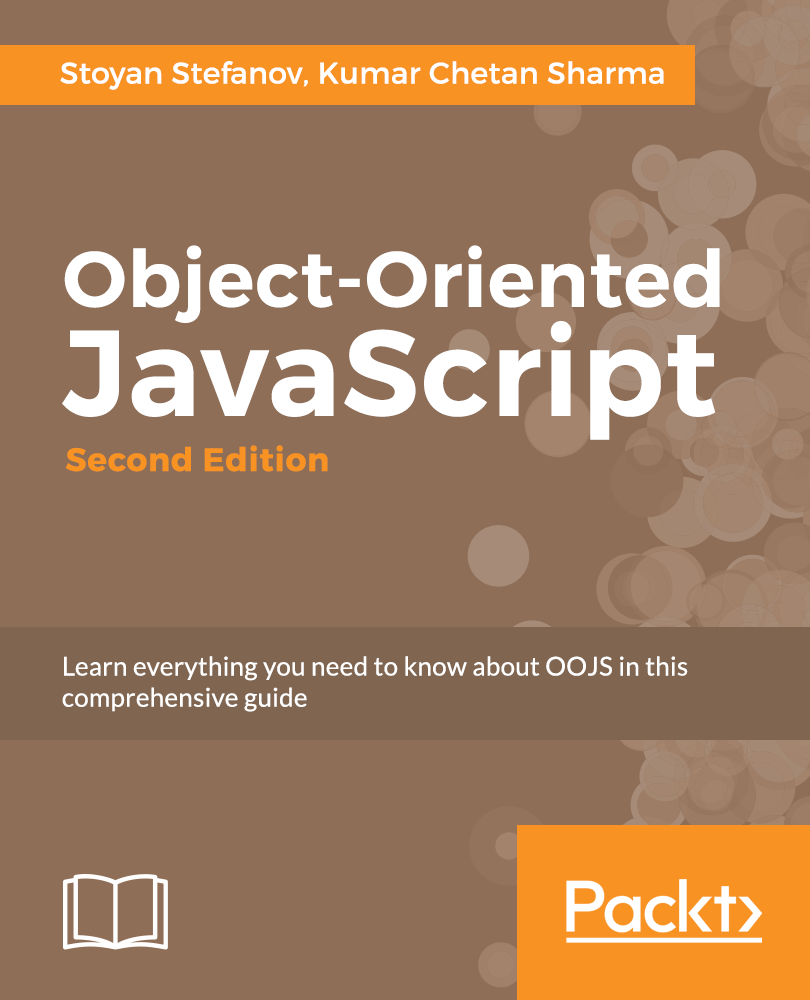 Object-oriented JavaScript – Second Edition by Stoyan Stefanov & Kumar Chetan Sharma
What you will learn:
The basics of object-oriented programming, and how to apply it in the JavaScript environment

How to set up and use your training environment (Firebug)

In depth discussion of data types, operators, and flow control statements in JavaScript

In depth discussion of functions, function usage patterns, and variable scope

Understand how prototypes work

Reuse code with common patterns for inheritance

Make your programs cleaner, faster and compatible with other programs and libraries

Use object-oriented JavaScript for improving script performance

Achieve missing object-oriented features in JavaScript
---
Continuous Delivery and DevOps: A Quickstart guide by Paul Swartout
What you will learn:
Determine the problems and pain points within a product delivery process

Tools and techniques to understand the root causes of the problems and pain points within a software delivery process

Define and measure the success of implementing Devops and continuous delivery

Understand the human elements to continuous delivery and DevOps and how important they are

Avoid the traps, pitfalls and hurdles you'll experience as you implement continuous delivery and DevOps

Monitor and communicate the relative success of DevOps and continuous deliver adoption
---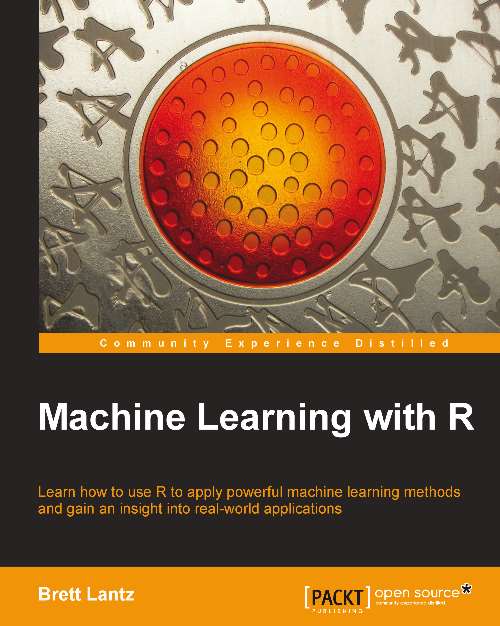 Machine Learning with R by Brett Lantz
What you will learn:
Understand the basic terminology of machine learning and how to differentiate among various machine learning approaches

Use R to prepare data for machine learning

Explore and visualize data with R

Classify data using nearest neighbor methods

Learn about Bayesian methods for classifying data

Predict values using decision trees, rules, and support vector machines

Forecast numeric values using linear regression

Model data using neural networks

Find patterns in data using association rules for market basket analysis

Group data into clusters for segmentation

Evaluate and improve the performance of machine learning models

Learn specialized machine learning techniques for text mining, social network data, and "big" data
---
Learning Docker by Pethuru Raj, Jeeva S. Chelladhurai, Vinod Singh
What you will learn:
Build a Docker image using Dockerfiles

Push and publish images on Docker Hub

Run your own private Docker Hub and upload images onto it

Create and run services inside a container to deploy your applications with ease

Share data between the Docker host and containers

Orchestrate multiple containers with Docker Compose

Test and debug applications inside a Docker container

Secure your Docker containers with SELinux
---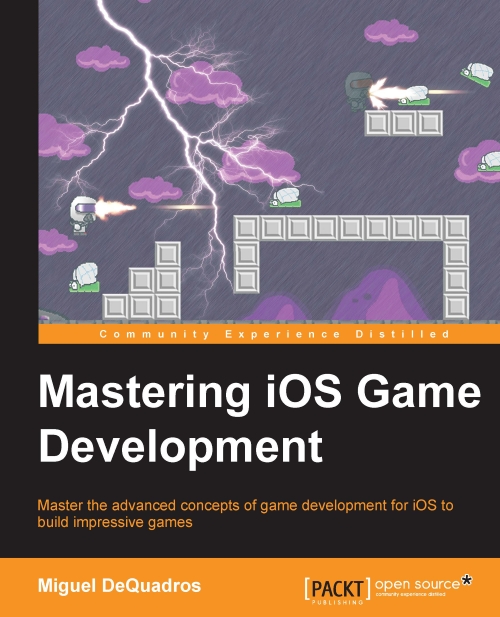 Mastering iOS Game Development by Miguel DeQuadros
What you will learn:
Blast off and start developing fun games

Optimize the assets for the best performance in the game app

Master player movement using touch controls as well as discuss motion controls

Perform bug Squashing by testing and debugging

Design interesting various characters and enemies for your game

Test your game on both, the simulator on the computer and on real devices

Tweak and fine tune the code and graphics before the release of your app

Uncover some awesome new gameplay by adding in multiplayer elements, to get more people playing together
---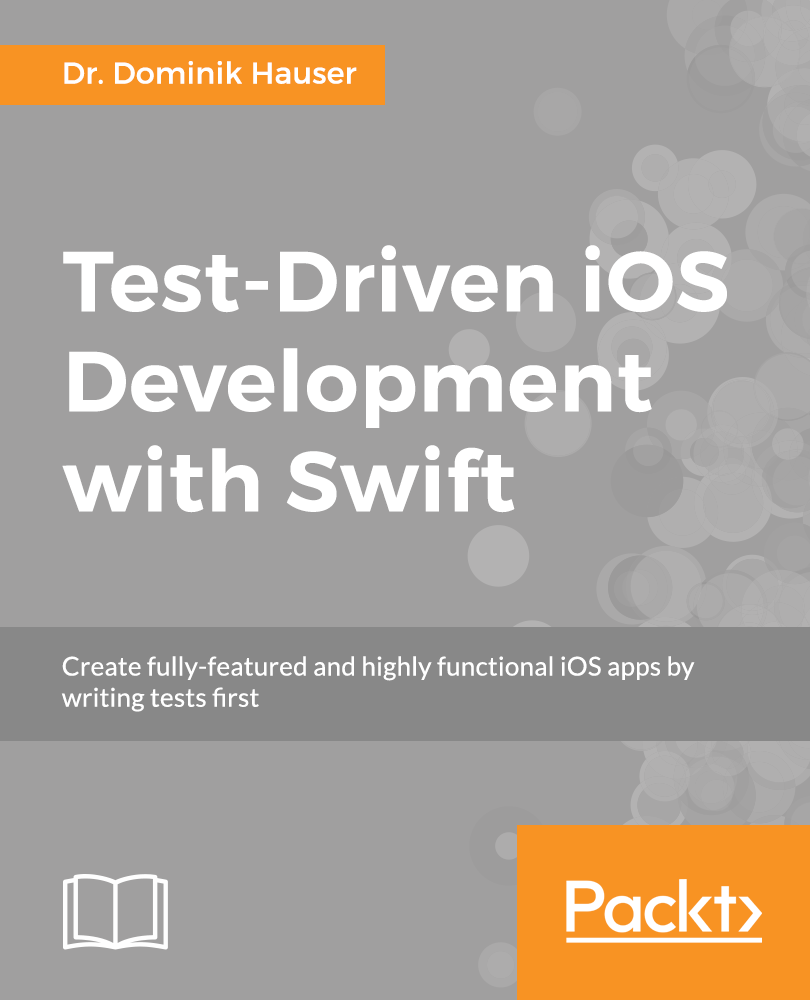 Test-driven iOS Development with Swift by Dr. Dominik Hauser
What you will learn:
Implement TDD in swift application development

Get to know the fundamentals, life cycle, and benefits of TDD

Explore the tools and frameworks to effectively use TDD

Develop models and controllers driven by tests

Construct the network layer using stubs

Use functional tests to ensure the app works as planned

Automate and streamline the building, analysing, testing, and archiving of your iOS apps
---
Swift Essentials – Second Edition by Dr Alex Blewitt
What you will learn:
Dive into Swift and explore its innovative and powerful syntax

Work with Swift in Xcode to get a unique and productive approach to development

Find out how to create complete iOS applications

Discover rapid prototyping with a Swift playground

Get to know how to use the Swift storyboard to develop multi-page applications

Get to grips with parsing JSON and XML data from network sources

Build a network client for GitHub repositories, with full source code on GitHub



---
Android 5 Programming by Example by Kyle Mew
What You Will Learn:
Set up an effective development environment to create Android apps from scratch
Control the layout structure and design and edit code to control screen events
Respond to user interaction using Java and XML with your app
Keep your users up to date with Android's new notification framework
Implement Google APIs such as maps and other Google Services
Create apps for televisions, cars, and wearables and build home-screen app widgets
Add audio and video playback to your apps using the AudioManager and
MediaPlayer classes
Program the two new Lollipop widgets, CardView and RecyclerView
Compile your apps, distribute them on the Google Play store, and build in a variety of ways to monetize them
---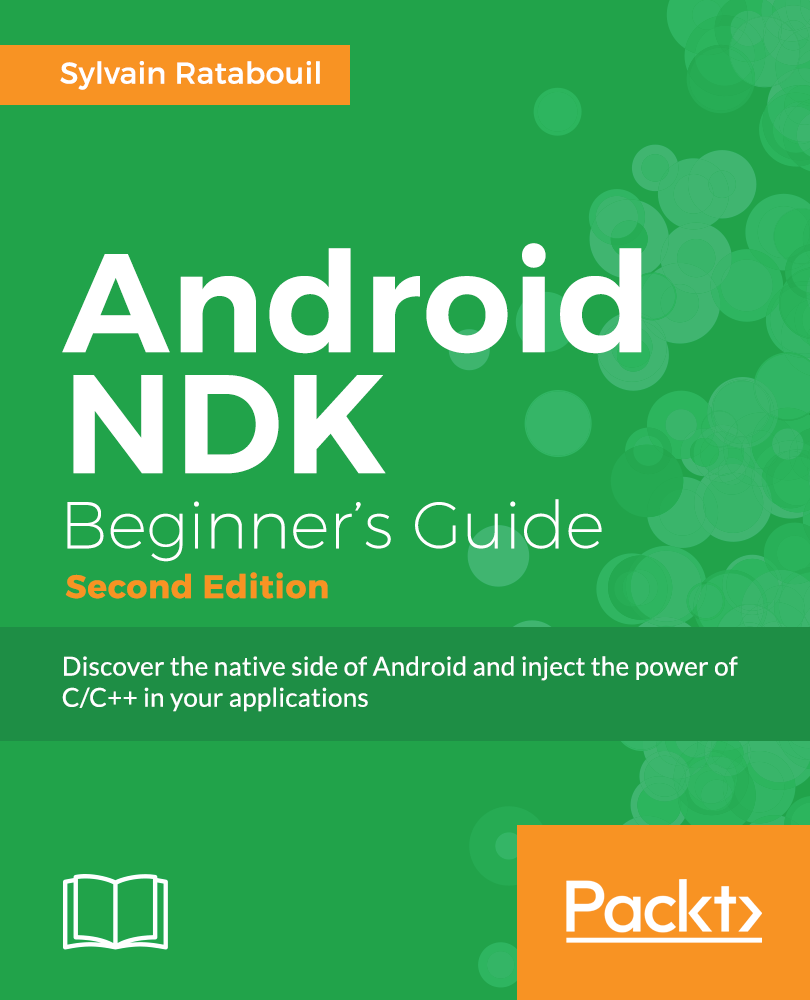 Android NDK Beginner's Guide – Second Edition by Sylvain Ratabouil
What You Will Learn:
Build your first Android native project from scratch
Communicate with Java through Java Native Interfaces
Learn the key design intricacies of creating a native OpenGL ES 2.0 graphics application
Initialize, play, and record sound and music with OpenSL ES
Handle input events and sensors to create different interaction types
Port an existing library on Android by compiling most common C++ frameworks on Android
Interface and optimize the existing code with RenderScript
Combine graphics, sound, input, sensors, and physics in your application
---
Getting started with Unity 5 by Dr. Edward Lavieri
What You Will Learn:
Create, organize, and manage your game project with the Unity interface
Develop a 3D game environment with a custom terrain, water, sky, mountains, and trees
Import and use custom assets and asset packages to add characters to your game
Review existing animations and create custom animation clips to bring your game characters to life
Build custom scripts to make your game characters interactive
Add a graphical user interface to your game to enable easy user interaction
Explore advanced Unity concepts including workflow, scaling, physics, and cross-platform considerations
Customize your game with sound effects, shadows, lighting effects, and rendering options
---
Neural Network Development with Java by Alan M. F. Souza & Fabio M. Soares
What You Will Learn:
Get to grips with the basics of neural networks and what they are used for
Develop neural networks using hands-on examples
Explore and code the most widely-used learning algorithms to make your neural network learn from most types of data
Discover the power of neural network's unsupervised learning process to extract the intrinsic knowledge hidden behind the data
Apply the code generated in practical examples, including weather forecasting and pattern recognition
Understand how to make the best choice of learning parameters to ensure you have a more effective application
Select and split data sets into training, test, and validation, and explore validation strategies
Discover how to improve and optimize your neural network
---